Couples Counseling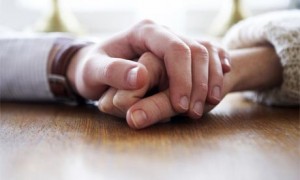 Making the decision to see a couple's counselor can be very difficult. I understand and appreciate how complex and personal relationships are. I also see it as a very brave and courageous step toward improving your relationship. All couples experience a variety of difficult challenges and struggles throughout their relationship. This is normal and part of being in a relationship.
A marriage is a blending of two hearts, two heads, two different people – who have made a commitment to each other and formed a union together. It's understandable that differences will arise, because no two people are exactly alike and each individual has a totally different history. But learning how to communicate better and truly understand and respect each other's hopes, personalities, and flaws, and resolve conflicts effectively will go a long way toward improving your relationship.
There will always be stresses and life changes that test a relationship. Over time and for a variety of reasons, couples develop consistent patterns of relating to one another. Many times these patterns are very positive and productive. However, often the patterns are unproductive and this is where the couple gets "stuck". My job as a couple's counselor is to help the couple identify these unproductive patterns and learn how to change them by acquiring new skills in order to become happier, healthier, and more connected partners.
Over the years, I have worked with couples struggling with a variety of issues such as, communication breakdown, conflicts and arguments, hurts and resentments, disagreements over raising children or having children, intimacy/sexual problems, extramarital affairs, financial disagreements and more.
Couple's Counseling can help you to:
Improve communication
Manage conflict and disagreements
Increase intimacy
Overcome bitterness and resentments
Repair past hurts
Develop greater trust, respect and closeness to one another
Better understand and support each other's desires, feelings, and needs